NET-METERING=NET MEASUREMENT AND CALCULATION OF ELECTRICITY
It is a trend of a solar power plant, which is growing in the world. In doing so, legislation allows you to put a solar power plant up to 11kW (in Slovenia) of power. The essence of solar power plants is primarily that they significantly reduce the electricity bill, from the environmental point of view you keep the environment clean, you are ecologically aware, and in terms of electricity consumption, this trend is very economical.
Net - metering in practice
In practice, solar power plants operate on the basis of a power meter that turns in both directions. This means that the electricity generator submits to the network during the day and consumes electricity from the network at night.
According to the law, which permits 11kW of the maximum permitted power of the solar power plant, this unit of power is sufficient for all households across Slovenia, and this option is also attractive for businesses.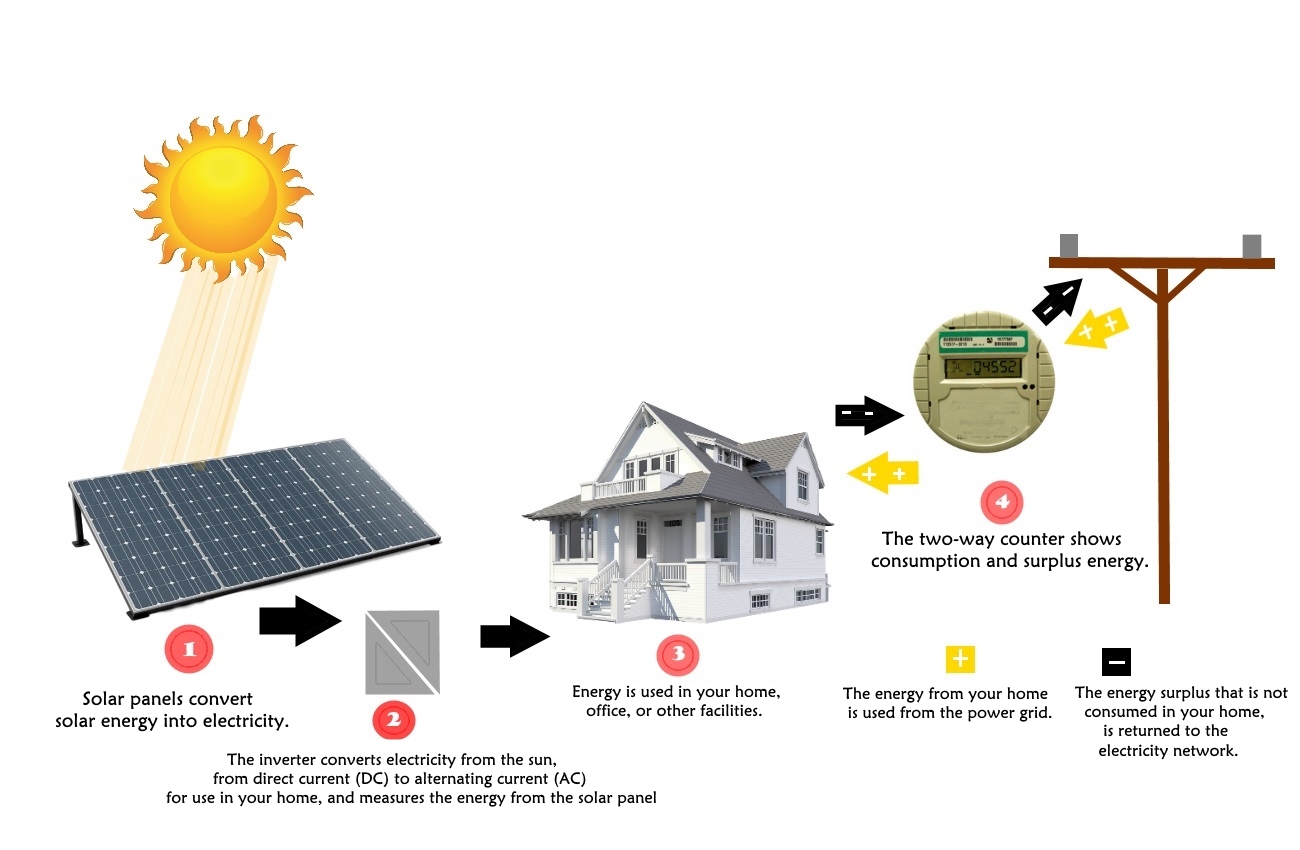 What do we need to connect a self-service device?
In order for the energy to be correctly distributed to the network at the measuring point, we need a two-way counter / meter and a remote reading function.
WHY TO INVEST IN SUNNY ELECTRIC?
For investors, the solar power plant is a profitable and safe investment.

Annual rates of return for a period of 15 years may exceed 15%.
After 15 years, the plant will still operate with about 90% of its power, as its life span is 30 years and more.
The environmental aspect - 1 kWp of installed power reduces CO2 emissions by around 800 kg per year.
Economics for the user
The system works without releases and noise
Negligence from the state